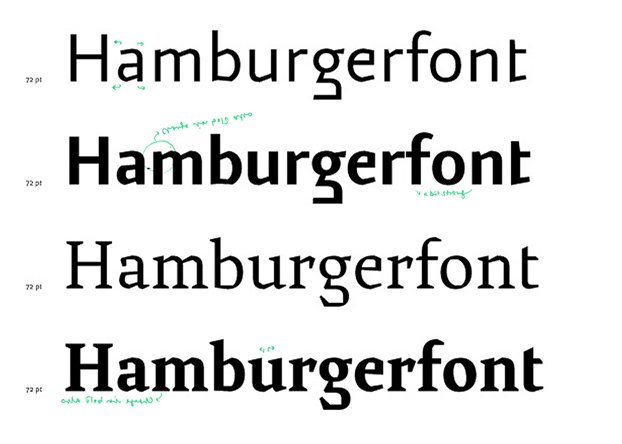 Custom type design
Custom fonts.
Logo design, vectorization and optimization.
Typeface revivals.
Font development based on vectorial files or drawings.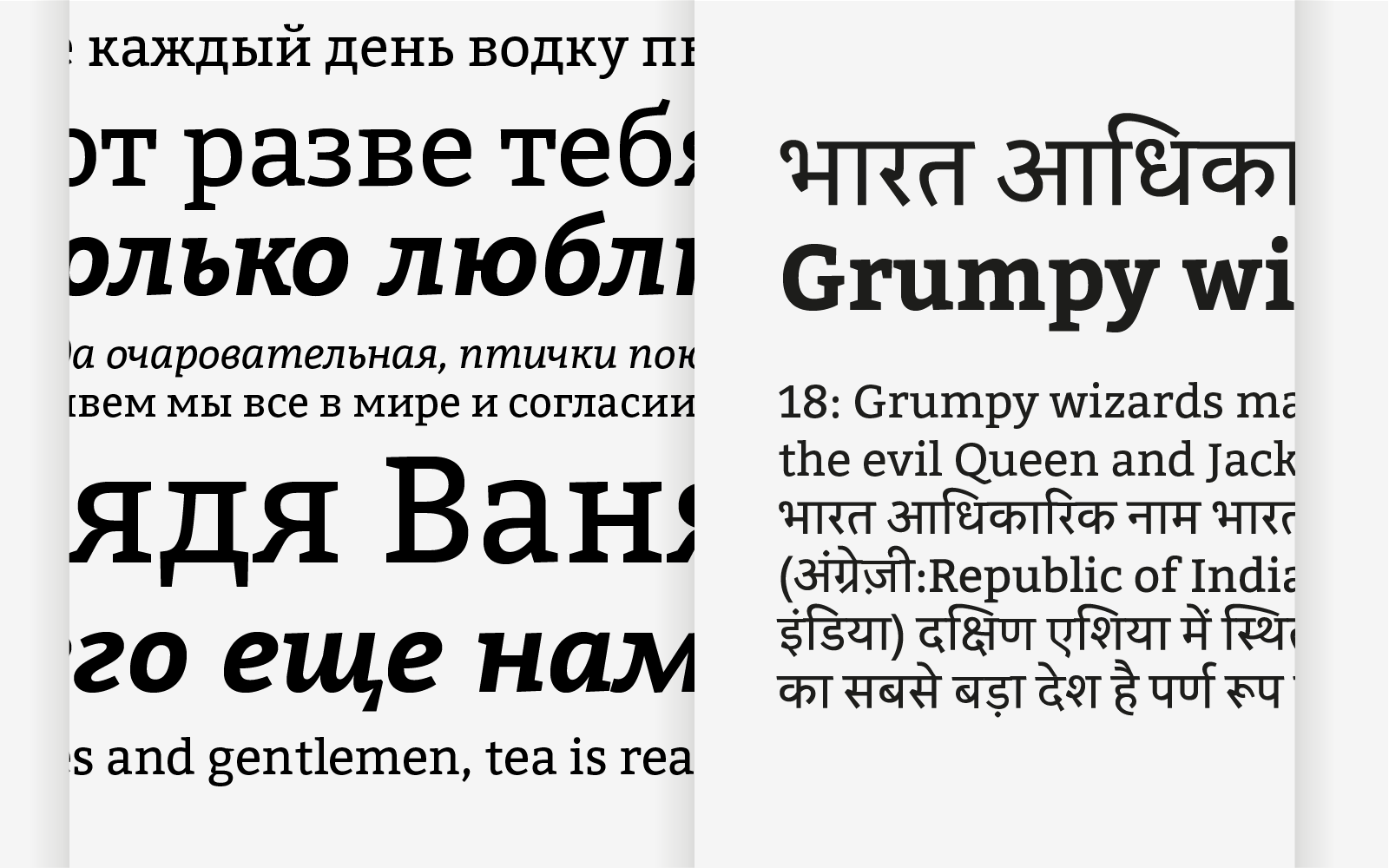 Character set extensions
Latin & non latin families extensions
Character set extension for advanced OpenType features.
Type consulting
Specific purpose font family selection (for long texts, titles, signage systems, mobile apps, videographs, movie titles…)
Use and family pairing consulting.
Consulting on terms of use and licenses.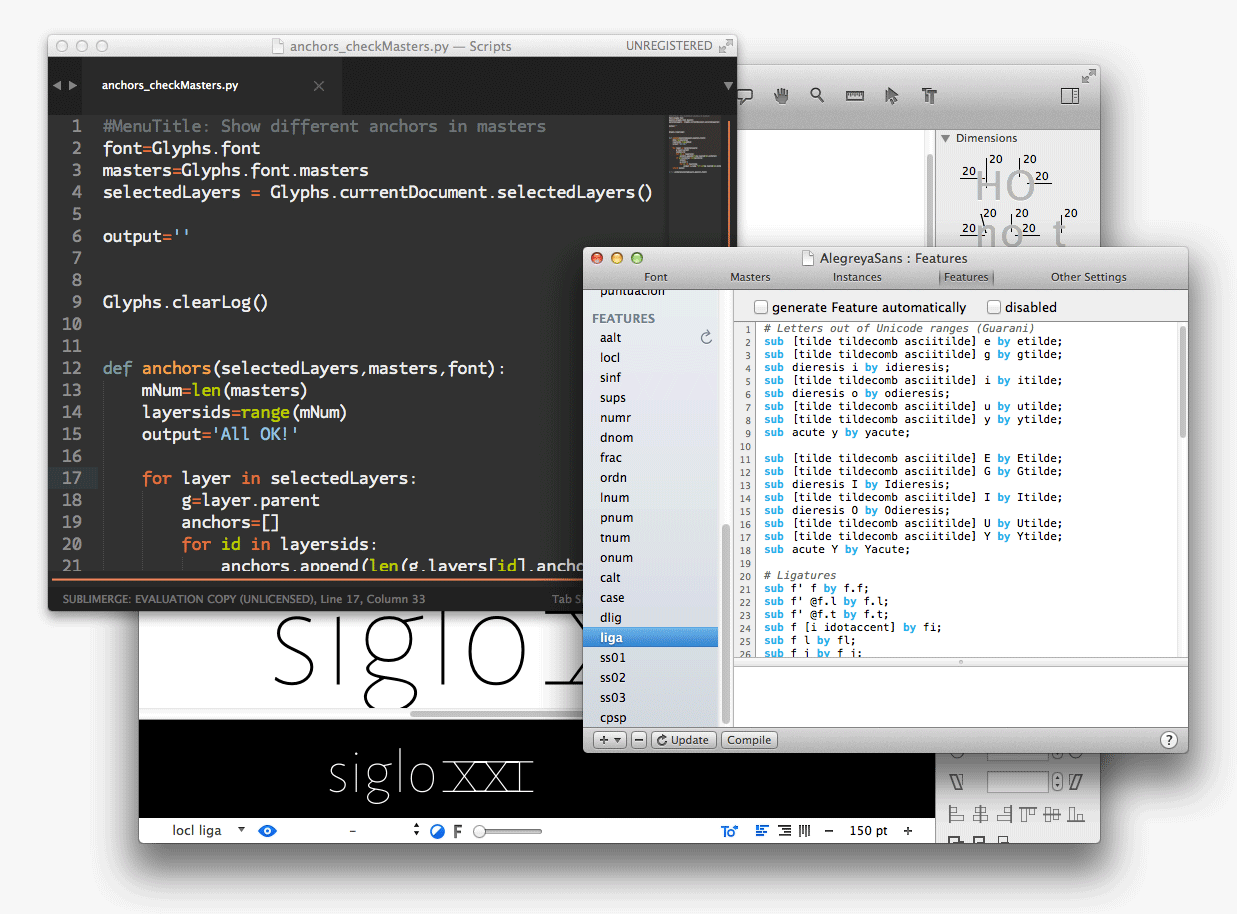 Technical reviews
Python script programming.
Audit of character set: glyphs names and unicodes ranges.
Horizontal and vertical metrics review.
Kerning optimization: testing and classes generation.
OpenType features programming and optimization.
Glyphs replacement rules for specific languages.